Mr. Sam Venkatasam,
Chairman
VVPL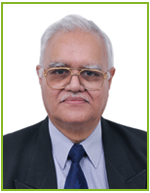 S. Venkatesam. Called Sam generally. He is a Promoter and currently the Chairman of the company. An M. Tech from Indian Institute of Technology, Kharagpur and a Graduate of Manager of Managers School, Motorola. He implemented Malcolm Baldridge Criteria for performance excellence in many countries for Motorola. His last job was as the Director of Motorola's Global Systems Group for twelve years. He conceived the idea of producing cheap green power and worked alone for three years by establishing a trial plantation outside Bangalore between 2002 and 2005. He established EPPI as a company in 2005 along with other promoters. Has number of credit worthy achievements throughout the career spanning some 45 years in I A F, R&D and the Corporate world. He develops leaders in EPPI.
---
Mr. Satheesh Gundappa,
Co-Founder & Executive Director
VVPL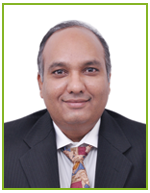 Satheesh Gundappa. Called Sati generally. He is a Promoter and Executive Director responsible for Extension Operations. An Economics Graduate from Bangalore University. Started his career in CMIE a company which is into micro & macro economic analysis. A successful builder of large housing colonies has completed more than 100 civil projects in Bangalore. Established EPPI in 2005 along with Sam & other promoters. He conceived and implemented the Extension Program that has scaled up the capabilities of EPPI in setting up Power Stations. He set up most of the Corporate Practices in the company.
---
Mr. Murali R Anur,
Co-Founder & Executive Director
VVPL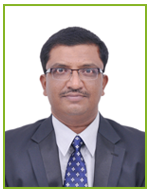 Murali Anur. He is one of the earliest investors and is the Executive Director responsible for Administration and Operations in EPPI. A Mechanical Engineer from Dharwad University with two decades of experience in IT domain. Was a successful Marketing Executive before he joined Hewlett Packard. He was promoted to the level of Senior Manager in HP specializing in handling projects across domains across the globe. A CISCO certified Network professional, Foundry network certified network engineer, Nokia certified firewall administrator & Quintum certified voice specialist. He implemented many automation initiatives in EPPI and enabled the company to become a personality independent organization.
---
Mr. Murali Dutt G K,
Board Member
VVPL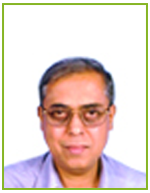 Murali Dutt G.K. He is a Promoter in EPPI. B.A., LL.B., PGDBA, hails from a family of Advocates and is in fact a third generation advocate from Bangalore. Murali veered away from the established family business in the legal world and started the firm M/S Bharadwaj Consultants in 1976. The firm offers 'services in the space' outsourced by HR departments of many business organizations. From 1983-85 worked as Editor of 'Laws & Views', a magazine registered under the Registrar of News Papers of India. He was nominated as Employers representative for Karnataka Wage Board in 1988. In 2005 driven by the Green Power dream he joined Sam and Sati to promote EPPI. He was an Executive Director for the first couple of years after the formation of EPPI. He played a key role in the company during the formative years.
---
Mr. Ashutosh Majeshwar,
Board Member
VVPL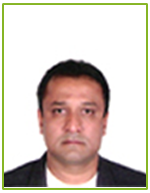 Ashutosh Manjeshwar. A Masters Degree Holder in Marine Science from New York University. Master Mariner F.G., L.B.S. Nautical & Engineering College, Mumbai. He worked for more than two decades in Merchant Navy and rose to the level of a Captain of ocean going oil tankers. As a Chief Officer he was responsible for budgeting, planning, resource management, HR, inventory control, health and control, and all other statutory compliances. He worked for 18 months as an Executive Director in EPPI and brought in a large number of SOPs and other systems.
---
Mr. Prabhat Kumar Singh,
General Manager Plantation
VVPL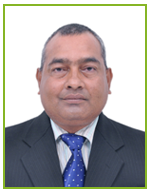 Pk Singh is a Post graduate and gold medallist in forestry sector having more than 17 years of experience in various prestigious corporate sector in many states, with regard to waste land reclamation through afforestation program by the application of science and technology. He has good exposer of waste land reclamation by the utilization of industrial waste like flyash and domestic sludge under the Indo Canidian Environmental Facility executed in India. Due to sincerity and co-ordinated efforts along with team members in previous company got highest national award "Indira Gandhi Britch Mitra Award" in the field of outstanding contribution of eco- restoration and afforestation.
---
Mr. Jayanth Ganapathy,
Senior Manager Business Development
VVPL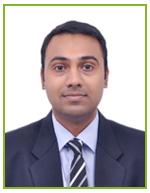 Jayanth Ganapathy. A Mechanical Engineer from R.V. College of Engineering, Bangalore. He is a Senior Executive responsible for Contract Farming program in EPPI. He worked with Kennametal India Ltd for two years in Bangalore as a Corporate Executive. Before joining EPPI he took a sabbatical for a year working with troubled youth, prisoners and terrorists of North East India in an effort to rehabilitate and realign them with main stream society, as part of Art of Living.
---